Choose your Lifestyle to improve your quality of life. This has been proven by several well-known people in business who have adopted his lifestyle.
What is a Lifestyle Entrepreneur?
A lifestyle entrepreneur is a person who creates a business to change their lifestyle. It's not just how they can make more money. However, many entrepreneur lifestyles make less money for the first few years than working in "conventional" jobs. An entrepreneur's lifestyle focuses more on life rewards (rather than monetary rewards) given to those who have a genuine passion for their work and enjoy what they do. These life awards include:
Autonomy
Freedom
Time
Flexibility
Happiness
In addition, entrepreneurs can access their business anytime because they are not tied to a specific location such as a city, state, or country. In addition, the lifestyle of an entrepreneur is usually working online and can operate from anywhere they choose. All they need is a computer or laptop and an internet connection to run everything.
What Is a Lifestyle Business?
Lifestyle businesses are businesses that are founded and run by business founders. Aims to maintain a certain income level and enjoy a particular lifestyle. Some types of businesses are more accessible than others for aspiring lifestyle entrepreneurs. They require significant capital, for example, car manufacturing. Challenging to launch and maintain on a lifestyle basis. Other models, such as small creative industry businesses, are more practical for single practitioners or small groups such as husband and wife teams.
Lifestyle businesses usually have limited scalability and growth potential because such growth would destroy the lifestyles set by their owner-managers. However, lifestyle businesses can and do win awards and deliver satisfaction to their founders or owners and their customers.
Professional investors are rarely involved with lifestyle businesses. The company will rely heavily on the founder's skills, personality, energy, and contacts. Often their founders create them to practice personal talents, achieve flexible schedules, work with other family members, and stay in a desired geographic area. But without the founder's deep emotional involvement, such a business is likely to fail.
The Differences Between Entrepreneur and Business
After you understand the explanation of these two lifestyles between entrepreneurs and businesses. This time, I will deeply review and understand the differences between the two. Here are the differences:
Goals
The difference between the lifestyle of an entrepreneur and a business is evident in their goals. The goal of the entrepreneur's lifestyle is to emphasize changing their personal lifestyle. They become more flexible in managing their business and even working on their own business.
Their goals tend to maintain their specific income level and enjoy a particular lifestyle in the business lifestyle. So, they not only provide satisfaction for themselves but also for consumers.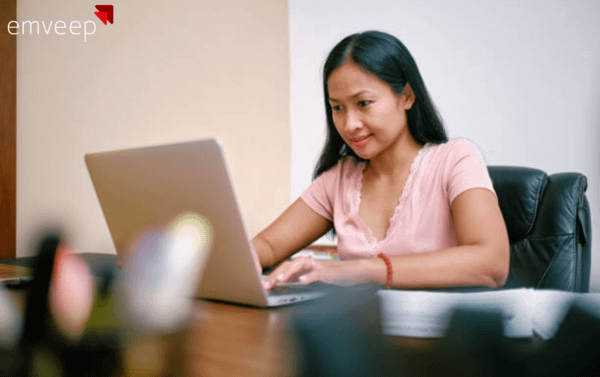 What Is a Lifestyle Entrepreneur Example?
Next, after you understand the difference between the two. For a more precise understanding of these 2 types of lifestyle, the following is examples of lifestyle entrepreneurs:
Tim Ferriss
Tim Ferris is probably the number one 'poster boy' for the lifestyle entrepreneur movement and has been described as "Indiana Jones for the digital age" and listed as one of Fast Company's "Most Innovative Business People." He's published two more books since then, The Four-Hour Body and The Four-Hour Chef, in which he demonstrates his expertise in both food and fitness. All three of his books have been New York Times and Wall Street Journal bestsellers – proving he's way more than a one-trick pony. Not only that, but Tim is an angel investor/advisor for over 20 companies, including Facebook, Twitter, and one of our favorite eCommerce sites Shopify. And did I mention he runs a highly successful blog?
So, what can eager entrepreneurs learn from Mr. Ferris? In a video interview on the topic, he talks about the success of his first eCommerce company: "My first real business was a sports nutrition company. I reached the point where I was making as much per month as I had been making per year, which was a wild, wild feeling at the time."
Pat Flynn
Pat Flynn is an excellent example of a lifestyle entrepreneur who is transparent about his business to benefit those who want to follow in his footsteps. For instance, he openly shares his monthly income reports on his Smart Passive Income website. He has a top-rated podcast where he shares what he's learned from running several online businesses.
Pat trained as an architect, but as he recounts in his book Let Go, he was laid off before his career could even get started. Fortunately, he had a lot of success with the first-ever website he set up to help people pass a notoriously tricky architect exam. By putting together and selling an ebook on the same topic, he was able to earn over $7k in the first month and continues to make from it to this day.
Chris Guillebeau
Chris Guillebeau is the founder of the hugely successful Art of Non-Conformity blog and is the author of the New York Times and Wall Street Journal bestselling book The $100 Start-Up. He argues that anyone who can do this with an entrepreneurial mindset can set up a thriving business with very little investment.
He is also the founder of the World Domination Summit. This annual event has taken place in Portland, Oregon, over the last 3 years, with 3,000 people attending in 2013. Guillebeau is well known online for his mission of traveling to every country in the world by the age of 35, which he completed earlier in 2013. So how did he raise enough money to enable him to achieve this?
While his blog does not have advertising. He makes an excellent income from his Unconventional Guides eCommerce business, which sells his ebooks and multimedia guides digital downloads. He also runs the Travel Hacking Cartel membership site. Chris has also written at length on his blog about being an entrepreneur. Studies show that your best chance of becoming wealthy is to start a business."
What Is an Example of a Lifestyle Business?
Next, after you understand the example of the entrepreneur lifestyle. For a clearer understanding of the two, the following is examples of lifestyle business:
Affiliate Marketing
Affiliate marketing is relatively easy and quite popular due to its low barriers to entry. This affiliate marketing works by promoting other people's products or businesses using some form of trackings, such as affiliate links or coupon codes. Every time someone buys a product associated with a sale, you earn a commission.
The best part about affiliate programs? You don't have to spend time creating or supporting products. While it's easy to get started in affiliate marketing, it can take a while to earn a decent income. If you rely on organic search traffic, the learning curve is steep, and it may even take you years of effort before making more than just beer money.
Suppose you can dominate on Google for affiliate marketing. In that case, your SEO skills are probably good enough to dominate in almost any other business model as well. This kind of marketing works for both digital and physical products. Still, the profit margins for digital products are generally higher. In many cases, they also carry recurring commissions, which can really add up over time.
Amazon FBA Business
Fulfillment by Amazon (FBA) is probably one of the easiest ways to start a "legitimate product business." The most profitable opportunity is the "private labeling" of your products. Put your own logo and packaging on it, and then ship it to Amazon.
After creating a list in their system and submitting your product to Amazon's fulfillment center, they do the rest. Once you get a sale, Amazon handles everything from payment processing, shipping, customer service, and returns. The strength of this business model is that it leverages Amazon's massive customer base. If you enjoy sourcing products and dealing with logistics, you will enjoy running an FBA business.
However, there are a few downsides to some pretty significant upfront costs. In addition to buying and shipping your product, Amazon takes a sizeable chunk of it. But if you do it right, there are many advantages. Most of the FBA sellers I know are "paper millionaires." Their cash is tied up in their business, so often they have to sell the company to get paid and become "cash millionaires."
Summary
According to the author's own point of view, this lifestyle depends on the things that underlie you to start the lifestyle. Whatever type or type, there are actually risks and challenges that must be faced. It depends on you and your lifestyle needs. But if you want to try both, why not.